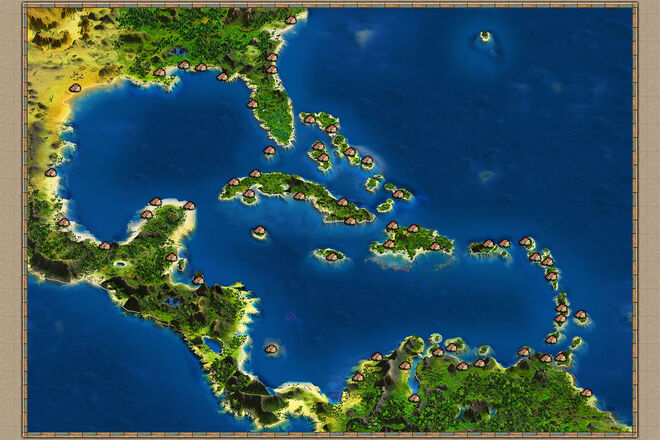 Clickable world map, hover the mouse over a city to see it's name, click it to go to it's page.
For more maps check
World Maps
In the game, you will hear the Bermuda islands refered to. If you are confused by this, the Bermuda Island is the small island located at the top- right corner of the map. Treasure Fleets from every nation in the game pass through this area.
Ad blocker interference detected!
Wikia is a free-to-use site that makes money from advertising. We have a modified experience for viewers using ad blockers

Wikia is not accessible if you've made further modifications. Remove the custom ad blocker rule(s) and the page will load as expected.